But we eat mindless acidic food so that bacteria can hardly reach GUT via digestive track.
We kill mouth bacteria by using toothpaste.
We kill them by handwash and soaps.
We hardly spend physically active time under the sun.
Our food lack supporting nutrition so that bacteria can travel and stabilize at Gut.
Mindless usage of antibiotics.
And then we are shocked by sudden increase in cancer cases! 😉
As a society, unless we correct our priorities, we will celebrate Cancer hospitals as human success milestones. 😛 😀
Microbes = Prana
Prana is an ultimate healer.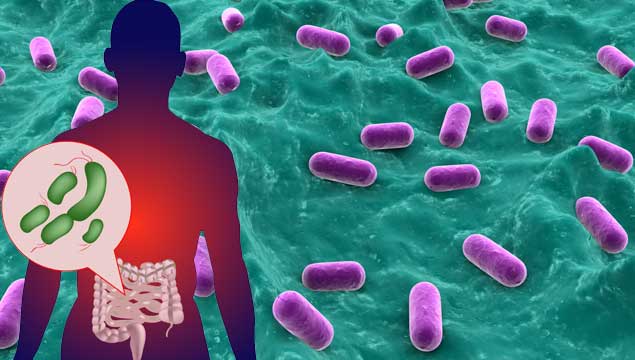 —————-
Research
—————
UCLA research suggests that gut bacteria could help prevent cancer
https://www.uclahealth.org/news/ucla-research-suggests-that-gut-bacteria-could-help-prevent-cancer
"It is not invasive and rather easy to do," he said.
Over millions of years, gut bacteria have evolved into both good and bad types: The good ones have anti-inflammatory properties and the bad ones promote inflammation. The human body typically contains about 10 trillion bacterial cells, compared with only 1 trillion human cells.
Schiestl and his colleagues isolated a bacterium called Lactobacillus johnsonii 456, which is the most abundant of the beneficial bacteria, and which has some pretty useful applications outside of medicine. "Since it is a Lactobacillus strain, it makes excellent yogurt, kefir, kombucha and sauerkraut."
In the UCLA study the bacterium reduced gene damage and significantly reduced inflammation — a critical goal because inflammation plays a key role in many diseases, including cancer, neurodegenerative diseases, heart disease, arthritis and lupus, and in the aging process.
Previous research led by Schiestl presented the first evidence of a relationship between intestinal microbiota and the onset of lymphoma, a cancer that originates in the immune system. The new study explains how this microbiota might delay the onset of cancer, and suggests that probiotic supplements could help keep cancer from forming.
For both studies, Schiestl and his team used mice that had mutations in a gene called ATM, which made them susceptible to a neurologic disorder called ataxia telangiectasia. The disorder, which affects 1 in 100,000 people, is associated with a high incidence of leukemia, lymphomas and other cancers.
The mice were divided into two groups — one that was given only anti-inflammatory bacteria and the other that received a mix of inflammatory and anti-inflammatory microbes that typically co-exist in the intestines.
In the Cancer Research paper, Schiestl and his team showed that in the mice with more of the beneficial bacteria, the lymphoma took significantly longer to form.
In the new study, the researchers analyzed the metabolites — molecules produced by the gut's natural metabolic action — in the mice's urine and feces. The scientists were surprised to find that the mice that were receiving only the beneficial microbiota produced metabolites that are known to prevent cancer. Those mice also had more efficient fat and oxidative metabolism, which the researchers believe might also lower the risk for cancer.
Among the other results, in the mice receiving only the good bacteria, lymphoma formed only half as quickly as it did in the other mice. In addition, mice with the good bacteria lived four times longer and had less DNA damage and inflammation.
Chemopreventive Metabolites Are Correlated with a Change in Intestinal Microbiota Measured in A-T Mice and Decreased Carcinogenesis
Abstract
http://journals.plos.org/plosone/article?id=10.1371/journal.pone.0151190
Intestinal microbiota play a significant role in nutrient metabolism, modulation of the immune system, obesity, and possibly in carcinogenesis, although the underlying mechanisms resulting in disease or impacts on longevity caused by different intestinal microbiota are mostly unknown. Herein we use isogenic Atm-deficient and wild type mice as models to interrogate changes in the metabolic profiles of urine and feces of these mice, which are differing in their intestinal microbiota. Using high resolution mass spectrometry approach we show that the composition of intestinal microbiota modulates specific metabolic perturbations resulting in a possible alleviation of a glycolytic phenotype. Metabolites including 3-methylbutyrolactone, kyneurenic acid and 3-methyladenine known to be onco-protective are elevated in Atm-deficient and wild type mice with restricted intestinal microbiota. Thus our approach has broad applicability to study the direct influence of gut microbiome on host metabolism and resultant phenotype. These results for the first time suggest a possible correlation of metabolic alterations and carcinogenesis, modulated by intestinal microbiota in A-T mice.