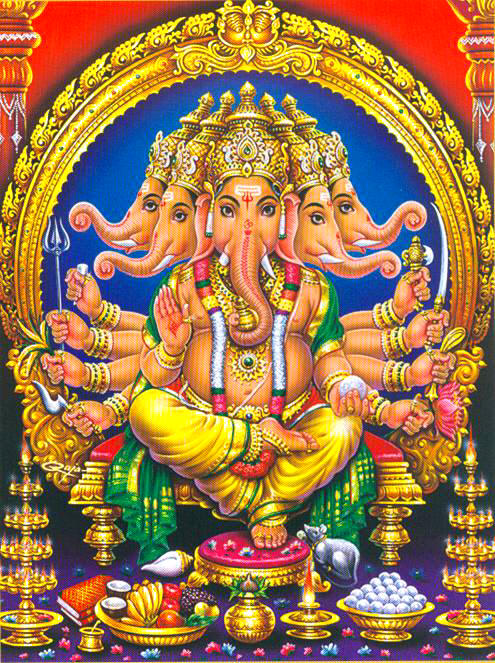 गणेश चतुर्थी to गणेश चतुर्दशी : Here is your yearly chance to contemplate on ageless doubt "Who am I?" and strengthen self-belief.
Happy Festival!Best wishes for your ultimate joyous conversation with self!
Season's Rain has done his job.
Seeds for new beginning are already sprouted.
Welcome to lord of beginning in our heart. May we become live example of गणपति.
During monsoon, our digestive power remains very low and so there are high chances that GUT remains polluted. So just when the monsoon is on the verge of end, we worship गणेश for 10 days.
गणपति resides in GUT area . And to worship him, we generally keep fast. Fasting clean the GUT and transforms it from GUTTER into Heaven. So clean GUT means right decisions, right actions and in real sense गणेश acts as विध्नहर्ता.
The part of the alimentary canal between the stomach and the anus is known as GUT. This is reservoir of microbes. Critical digestive processes happen here.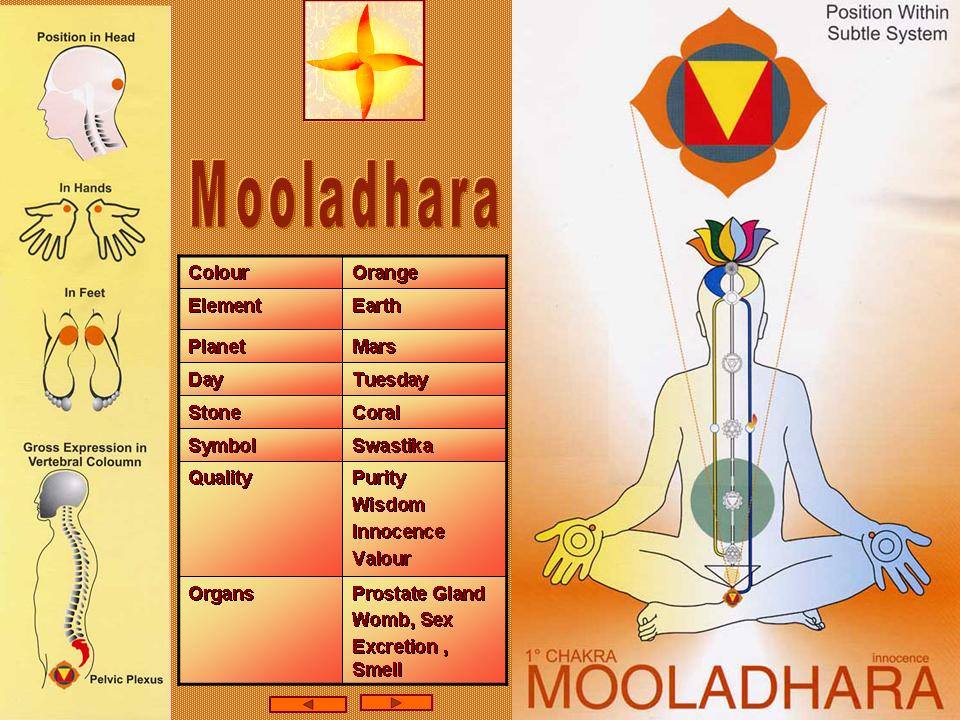 In Ayurveda, this place is considered as मूलाधार चक्र.गणपति resides here. Ayurveda considers body beyond physical body and energy layer is one of such layer, प्राणमय कोष. Energy @ मूलाधार चक्र is responsible for person's intelligence, valor and many other traits. And Ganapati resides here. He controls all activities.
Now, modern science says, GUT is our second brain. 🙂 🙂 We use this second brain as gutter. We eat anything and everything. Creating highly polluted environment. So second brain hardly works. 🙂 🙂 😉 😛
Moral of the post: Do not make fun of your rituals under the influence of media, TV, Bollywood and some so called rational authors. If you do not understand a bit, still follow your culture. There are ample hidden benefits.
When you meditate on मूलाधार by chanting ganapati atharvashirsha, unique mental and physical state emerge. In modern science language, you actually help your second brain to work well.
Antibiotics disturbs this area most. This is the reason I advocate alternative use of controlling bacterial infection and not antibiotics. As it directly affect our emotions and thinking capacity.
See all photos with post. Think about it. Read more:
---
Research
---
http://www.scientificamerican.com/article/gut-second-brain/
Think Twice: How the Gut's "Second Brain" Influences Mood and Well-Being
Technically known as the enteric nervous system, the second brain consists of sheaths of neurons embedded in the walls of the long tube of our gut, or alimentary canal, which measures about nine meters end to end from the esophagus to the anus. The second brain contains some 100 million neurons, more than in either the spinal cord or the peripheral nervous system, Gershon says.
This multitude of neurons in the enteric nervous system enables us to "feel" the inner world of our gut and its contents. Much of this neural firepower comes to bear in the elaborate daily grind of digestion. Breaking down food, absorbing nutrients, and expelling of waste requires chemical processing, mechanical mixing and rhythmic muscle contractions that move everything on down the line.
Thus equipped with its own reflexes and senses, the second brain can control gut behavior independently of the brain, Gershon says. We likely evolved this intricate web of nerves to perform digestion and excretion "on site," rather than remotely from our brains through the middleman of the spinal cord. "The brain in the head doesn't need to get its hands dirty with the messy business of digestion, which is delegated to the brain in the gut," Gershon says. He and other researchers explain, however, that the second brain's complexity likely cannot be interpreted through this process alone.
"The system is way too complicated to have evolved only to make sure things move out of your colon," says Emeran Mayer, professor of physiology, psychiatry and biobehavioral sciences at the David Geffen School of Medicine at the University of California, Los Angeles (U.C.L.A.). For example, scientists were shocked to learn that about 90 percent of the fibers in the primary visceral nerve, the vagus, carry information from the gut to the brain and not the other way around. "Some of that info is decidedly unpleasant," Gershon says.
The second brain informs our state of mind in other more obscure ways, as well. "A big part of our emotions are probably influenced by the nerves in our gut," Mayer says. Butterflies in the stomach—signaling in the gut as part of our physiological stress response, Gershon says—is but one example. Although gastrointestinal (GI) turmoil can sour one's moods, everyday emotional well-being may rely on messages from the brain below to the brain above. For example, electrical stimulation of the vagus nerve—a useful treatment for depression—may mimic these signals, Gershon says.
Given the two brains' commonalities, other depression treatments that target the mind can unintentionally impact the gut. The enteric nervous system uses more than 30 neurotransmitters, just like the brain, and in fact 95 percent of the body's serotonin is found in the bowels. Because antidepressant medications called selective serotonin reuptake inhibitors (SSRIs) increase serotonin levels, it's little wonder that meds meant to cause chemical changes in the mind often provoke GI issues as a side effect. Irritable bowel syndrome—which afflicts more than two million Americans—also arises in part from too much serotonin in our entrails, and could perhaps be regarded as a "mental illness" of the second brain.