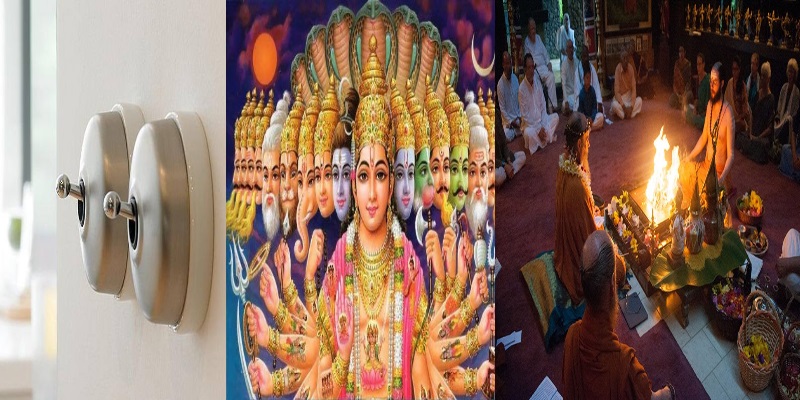 When you switch ON fan, you get electricity in the form of fan wind.
When you switch ON light, you get electricity in the form of light.
You switch ON your present need of electricity and you get it.
Invoking Devta before chanting mantra is a communication medium that connects the source to the Sadhak.
Mental switches. If you say you don't need all rituals for spiritual progress, you certainly are under the ignorance cloud
🙂. Instead rejecting rituals, try to follow them, experience them and then decide, what suits your proclivity and what does not suit.
Btw, fire is the fastest medium to get connected with devta. Do homa regularly.