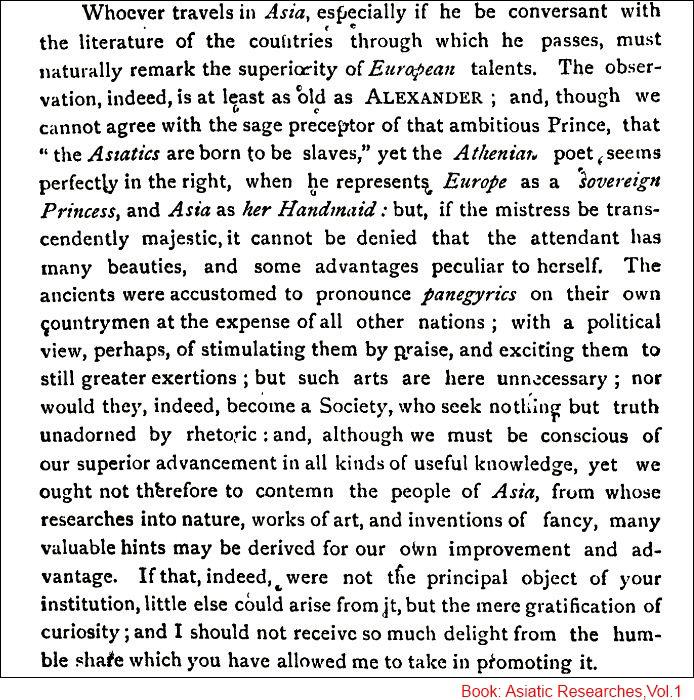 With what purpose and mindset you approach foreigners, matters a lot. It reflects real motive of you approaching them. Jaundiced vision, yellow view. Clear vision, clear view.
Asiatic Society is iconic name in the field of oriental research. This Society remained the chief advisory body to the Government of India in matters relating to all kinds of scientific subjects (even after Independence).
Here is excerpt from their Second year completion president address.
Now, guess what! William Jones and Max Muller type paid-researchers are Guru of many researchers in India! Media puppets use their research as reference!