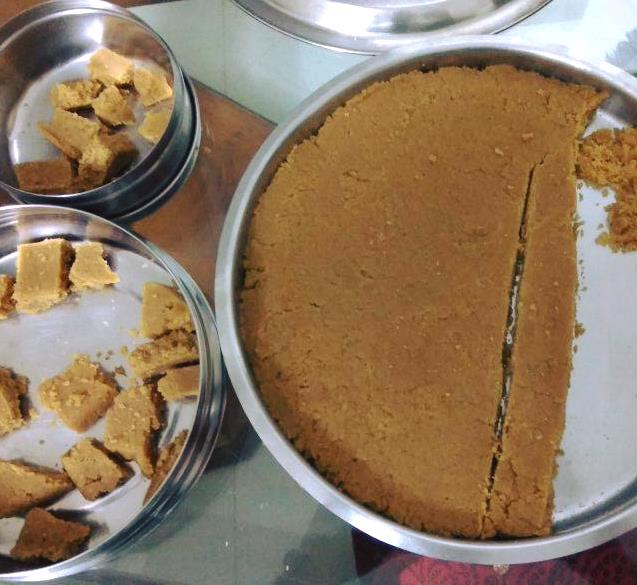 How can mother combat peer-pressure of chocolates that your child is obsessed with? Not just cooking home based food but cooked by motherly attitude, will bring back child to normalcy. Try it. It works.
To combat peer-pressure of having chocolate and biscuits, this is what we present to him. Most of the times, it works well. Sometimes, he surrenders and we let him have it and ignore the scene.
This may look like a self-boasting. Let it be. But idea must reach out to fellow parents.
Sukhadi (सुखड़ी). It is best alternative for both chocolates and biscuits in this part of the world. Rich in nutrients and delicious! Enough for growing kids' never ending energy needs.
This is Biscuit as well as chocolate for my son. Lucky boy to have mother and grand-mother who value cooking as sacred work.
Our cultural diversity is rich enough for finding alternatives. Put some efforts. Be an active parent. (I am also trying to be one).
If there is a will, there is a way. Experiment instead surrendering to the environment all the time.