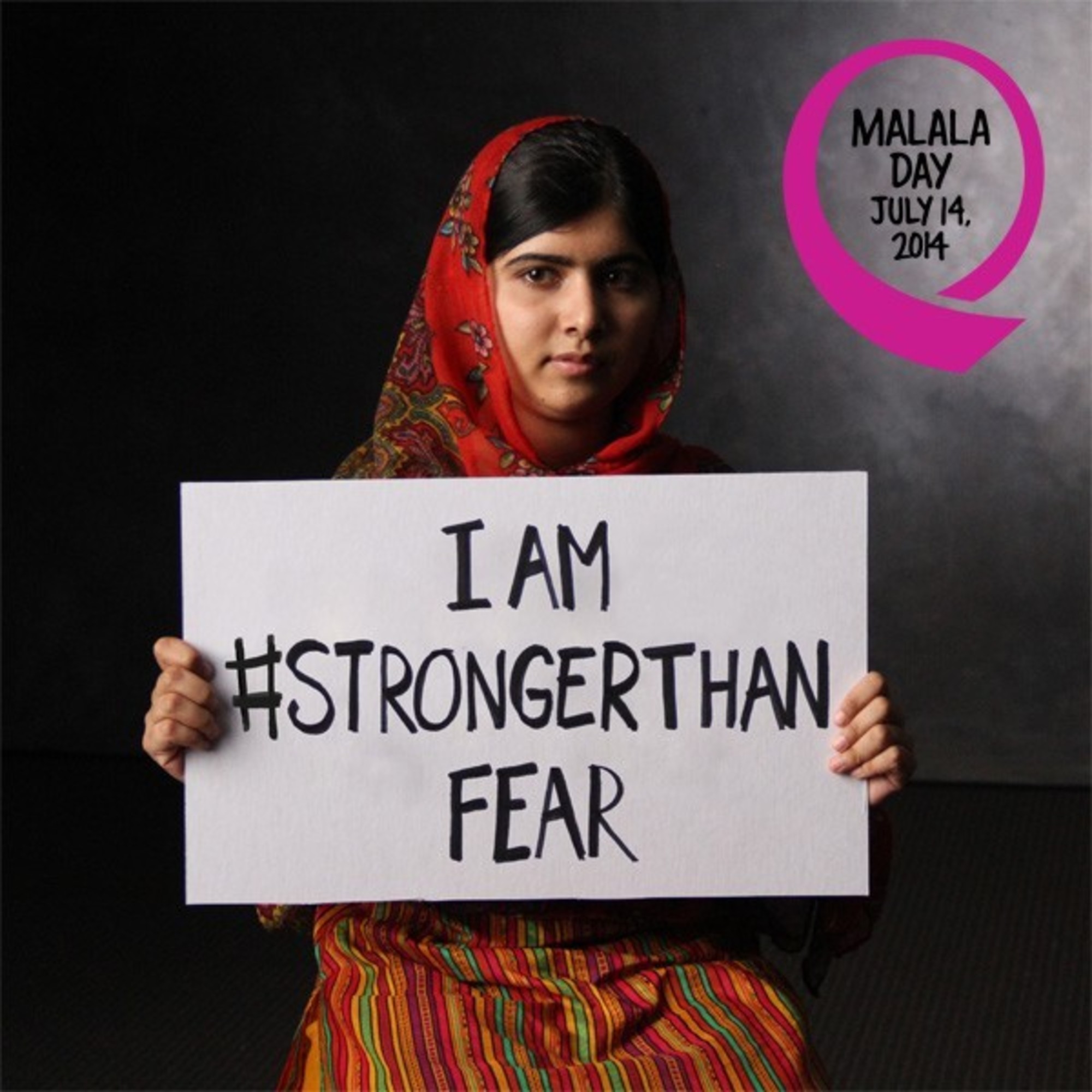 Nov 22, 2015: "I relate to Indian culture the most": Malala Yousafzai
Sept 06, 2016: ""The Kashmiri people, like people everywhere, deserve their fundamental human rights… They should live free of fear and repression," Malala said.
---
Surprised, right? How come her stand changed within one year? 🙂 Was it her opinion or she was groomed to spread opinions based on changing geopolitical landscape?
Ever wondered why suddenly icons like Malala rise to the fame? Why? Vested interests?
Western corporate/govt(s) knows very well: "How to use the opportunity?" and "How to fool the world by exploiting popular sentiment?"
They also know, how to create opportunity. Was this deliberate opportunity created? Not sure. May be genuine but the way event is received, I smell it differently.
But I will use this opportunity to share something from history 🙂 so that we can understand why Malala is glorified and how geopolitics and business opportunities are served by these popped-icons.
Read this to understand show business of social icons.
============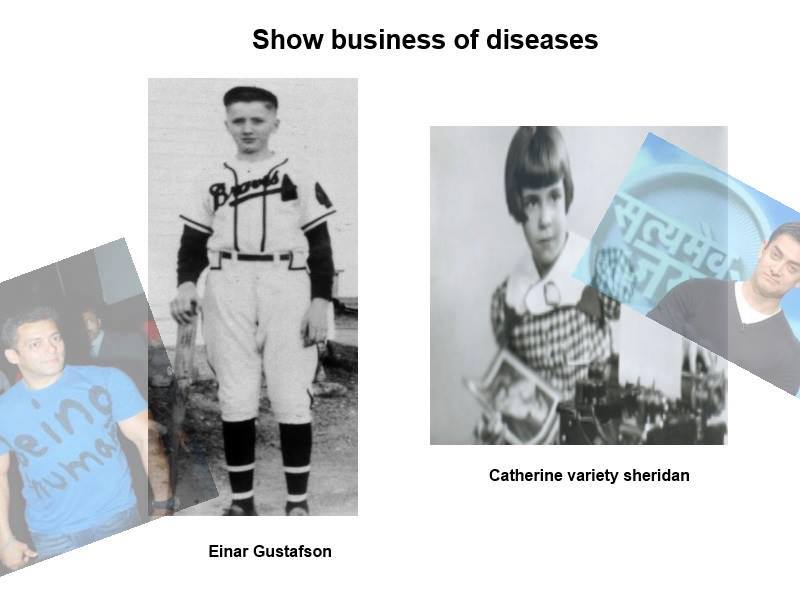 Here is something from the past.
When society or Nation is paralyzed by show off and glaring entertainment industry, it is very easy to deceive them.
Here are two examples showing how diseases are glorified and hype is created about them.
=======================
First example is about Catherine Variety Sheridan.
=======================
Entertainment industry has only one purpose – sell themselves. In 1928, great depression was the theme. So in the winter of 1928, with the city teetering on the abyss of the Depression, a drama was planned by a group of men in show business—producers, directors, actors, entertainers, and film-theater owners—the Variety Club of Boston.
Drama goes like this:
A woman had abandoned her child at the doorstep of the Sheridan Square Film Theater. A note pinned on the child read:
"Please take care of my baby. Her name is Catherine. I can no longer take care of her. I have eight others. My husband is out of work. She was born on Thanksgiving Day. I have always heard of the goodness of show business and I pray to God that you will look out for her."
The cinematic melodrama of the episode, and the heartfelt appeal to the "goodness of show business," made a deep impression on public psyche. The Catherine Sheridan story was widely reported in the press and brought more media exposure to the club than its members had ever envisioned.
Classic example of exploiting sentimental genes of mass! Club gained their much needed publicity in depression era! Post world war, movie making became boom industry and the club had a great time seducing people by entertainment.
=======================
Another example is: The Jimmy Fund
=======================
Same variety club and cancer researcher Farber, in 1948, felt that Cancer needs more publicity. They started search for Cancer Mascot. Task was difficult because cancer treated children were all dehydrated and nauseated from chemotherapy. Children barely able to hold their heads and bodies upright, let alone be paraded publicly as optimistic mascots for cancer treatment. Looking frantically through the patient lists, Farber found Einar Gustafson who was not suffering from cancer!! Einar was rechristened as Jimmy. Jimmy was aired on Radio in then Oprah type talk show.
Broadcast lasted eight minutes. Jimmy spoke twelve sentences and sang one song. The word swell was used five times. Little was said of Jimmy's cancer! Rest of the time was given to Baseball superstars whom Jimmy dreamt of meeting personally.
The public response was staggering. Flood of money! Flood of publicity!
A disease needed to be transformed politically before it could be transformed scientifically. And that is how we are still introduced to new illnesses.
So when you next time see Aamir Khan or Salman Khan talking about social welfare, do not pay much attention. They are paid to promote issues. They are paid to deceive you and gain sympathies. We don't need Bollywood to teach us charity lessons. It is common sense. It is public sense.
Courtesy: Book Emperor of all maladies by Siddharth Mukherjee discussed show business of diseases in one the chapters.
https://en.wikipedia.org/wiki/The_Jimmy_Fund
https://en.wikipedia.org/wiki/Variety,_the_Children%27s_Charity