========================
Informing ourselves to Death
========================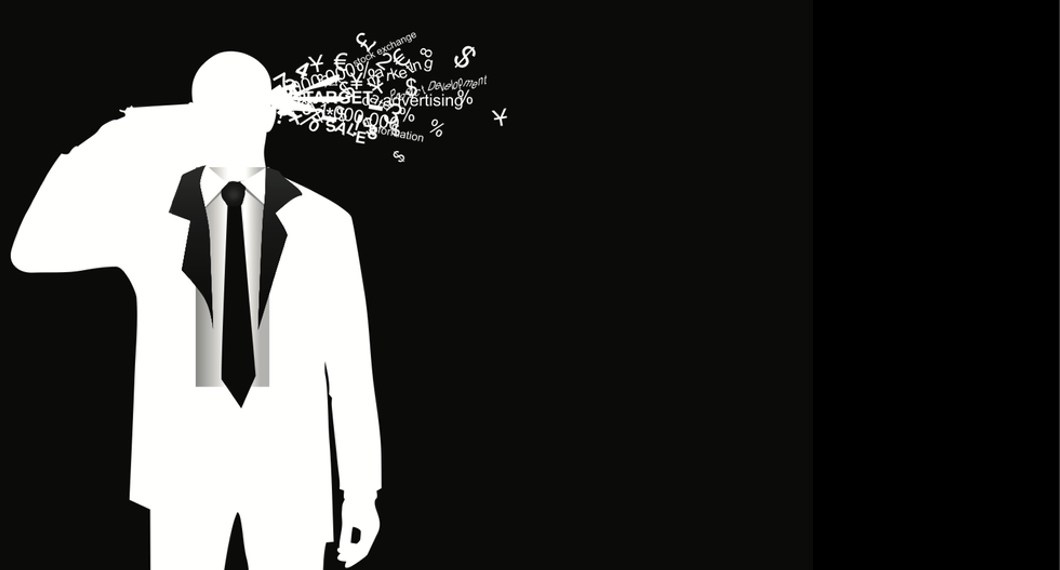 After all, anyone who has studied the history of technology knows that technological change is always a Faustian bargain: Technology give and technology take away, and not always in equal measure. A new technology sometimes creates more than it destroys. Sometimes, it destroys more than it creates. But it is never one-sided.
The invention of the printing press is an excellent example.
Printing fostered the modern idea of individuality but it destroyed the medieval sense of community and social integration. Printing created prose but made poetry into an exotic and elitist form of expression. Printing made modern science possible but transformed religious sensibility into an exercise in superstition. Printing assisted in the growth of the nation-state but, in so doing, made patriotism into a sordid if not a murderous emotion.
In the case of computer technology, there can be no disputing that the computer has increased the power of large-scale organizations like military establishments or airline companies or banks or tax collecting agencies. And it is equally clear that the computer is now indispensable to high-level researchers in physics and other natural sciences. But to what extent has computer technology been an advantage to the masses of people? To steel workers, vegetable store owners, teachers, automobile mechanics, musicians, bakers, brick layers, dentists and most of the rest into whose lives the computer now intrudes? These people have had their private matters made more accessible to powerful institutions. They are more easily tracked and controlled; they are subjected to more examinations, and are increasingly mystified by the decisions made about them. They are more often reduced to mere numerical objects. They are being buried by junk mail. They are easy targets for advertising agencies and political organizations. The schools teach their children to operate computerized systems instead of teaching things that are more valuable to children. In a word, almost nothing happens to the losers that they need, which is why they are losers.
It is to be expected that the winners — for example, most of the speakers at this conference — will encourage the losers to be enthusiastic about computer technology. That is the way of winners, and so they sometimes tell the losers that with personal computers the average person can balance a checkbook more neatly, keep better track of recipes, and make more logical shopping lists. They also tell them that they can vote at home, shop at home, get all the information they wish at home, and thus make community life unnecessary. They tell them that their lives will be conducted more efficiently, discreetly neglecting to say from whose point of view or what might be the costs of such efficiency.
Should the losers grow skeptical, the winners dazzle them with the wondrous feats of computers, many of which have only marginal relevance to the quality of the losers' lives but which are nonetheless impressive. Eventually, the losers succumb, in part because they believe that the specialized knowledge of the masters of a computer technology is a form of wisdom. The masters, of course, come to believe this as well. The result is that certain questions do not arise, such as, to whom will the computer give greater power and freedom, and whose power and freedom will be reduced?
Now, I have perhaps made all of this sound like a wellplanned conspiracy, as if the winners know all too well what is being won and what lost. But this is not quite how it happens, for the winners do not always know what they are doing, and where it will all lead. The Benedictine monks who invented the mechanical clock in the 12th and 13th centuries believed that such a clock would provide a precise regularity to the seven periods of devotion they were required to observe during the course of the day. As a matter of fact, it did. But what the monks did not realize is that the clock is not merely a means of keeping track of the hours but also of synchronizing and controlling the actions of men. And so, by the middle of the 14th century, the clock had moved outside the walls of the monastery, and brought a new and precise regularity to the life of the workman and the merchant. The mechanical clock made possible the idea of regular production, regular working hours, and a standardized product. Without the clock, capitalism would have been quite impossible. And so, here is a great paradox: the clock was invented by men who wanted to devote themselves more rigorously to God; and it ended as the technology of greatest use to men who wished to devote themselves to the accumulation of money. Technology always has unforeseen consequences, and it is not always clear, at the beginning, who or what will win, and who or what will lose.
I might add, by way of another historical example, that Johann Gutenberg was by all accounts a devoted Christian who would have been horrified to hear Martin Luther, the accursed heretic, declare that printing is "God's highest act of grace, whereby the business of the Gospel is driven forward." Gutenberg thought his invention would advance the cause of the Holy Roman See, whereas in fact, it turned out to bring a revolution which destroyed the monopoly of the Church.
We may well ask ourselves, then, is there something that the masters of computer technology think they are doing for us which they and we may have reason to regret? I believe there is, and it is suggested by the title of my talk, "Informing Ourselves to Death." In the time remaining, I will try to explain what is dangerous about the computer, and why. And I trust you will be open enough to consider what I have to say. Now, I think I can begin to get at this by telling you of a small experiment I have been conducting, on and off, for the past several years. There are some people who describe the experiment as an exercise in deceit and exploitation but I will rely on your sense of humor to pull me through.
======================
The wise men in my friend list know the context of this post. Take care.
Reference and reading: http://web.archive.org/web/20030115214209/http://www.mat.upm.es/~jcm/postman-informing.html