I live in city designed by Indian king. He had vision and maturity worth of 100 years. When city was planned, Hospitals were kept outside, far away from habitats.
What is situation now? Now, hospitals are everywhere. And we are seeking smart city status! 🙂 Local civic authority allows to open hospitals in residential area.
Do we know the havoc it creates?
Let's talk about urine. We don't usually give it much thought, but there's a fair chance that yours contains traces of one of the 3,000 pharmaceuticals regularly prescribed.
90% to 95% of any drug you take is flushed into urine and stool next days.
Imagine urine outlet from hospitals to your common drainage!
Drugs are designed to alter human physiology at low doses and so can make particularly potent contaminants. Once antibiotics and other pharma toxins, they pollute sewage water and bacterias and pathogens living in this stream becomes resistant. Sometimes, they affect you. No wonder why so many of us now have become drug resistant. Earlier tablet of 50 mg was working. Now 500mg does not show effect.
If we do not take corrective steps now, things will become worse in upcoming future.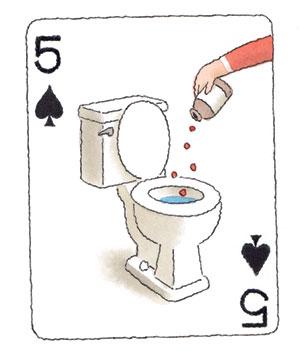 Solution?
Do not give permission to hospitals in residential area.
Hospitals should be covered under strict pollution norms.
There should be downstream measurement of all hospitals for drug outlet.
Do not flush your expiry medicines into drainage.