In Sanatana dharma, one God has several forms described in scriptures. As per worshipper's need, different form is prescribed for worship.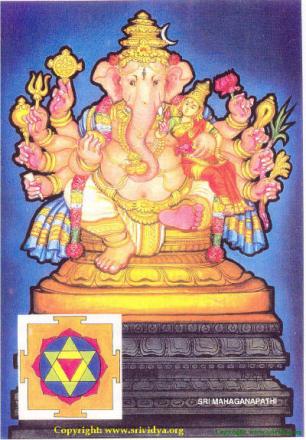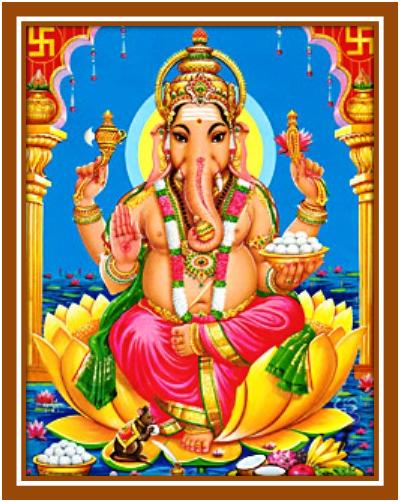 As per scriptures, देह-मध्य is where मूलाधार or abode of गणेश is. For humans, it is near GUT. For animals, in heart. For birds, in stomach. For trees, it is roots. For all living and non-living beings, देह-मध्य varies and so place of गणपति. Based on the place or the host, गणपति's name, form, color, vehicle and decoration changes. So there are infinite forms of गणपति based on variations in प्राण combinations of each object (living or dead) has.
First and foremost thing we can do to Ganesh Pooja in human form is to maintain proper posture. 🙂 Right posture means stability of प्राण in देह-मध्य.
Second, we can keep our GUT clean. Modak made from Desi Cow ghee helps here in this season. 🙂
देह-मध्य शुचिता (cleansing of center of the body) is important.
Some of us worship Vinayaka, some worship Lambodara, some worship महागणपति.
महागणपति is depicted with pomegranate in hand. Like Modak, it is indicating vital food of the season.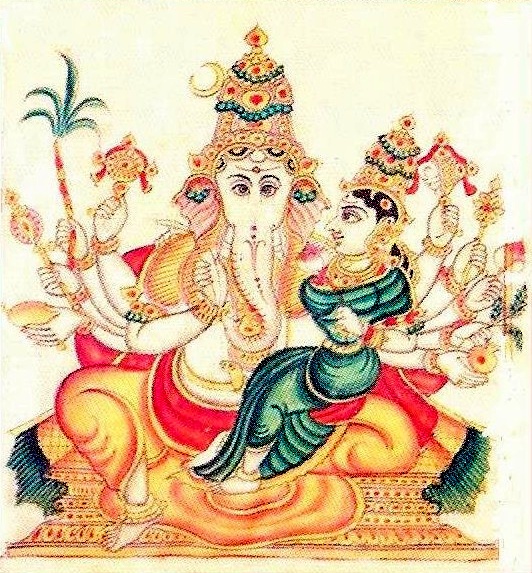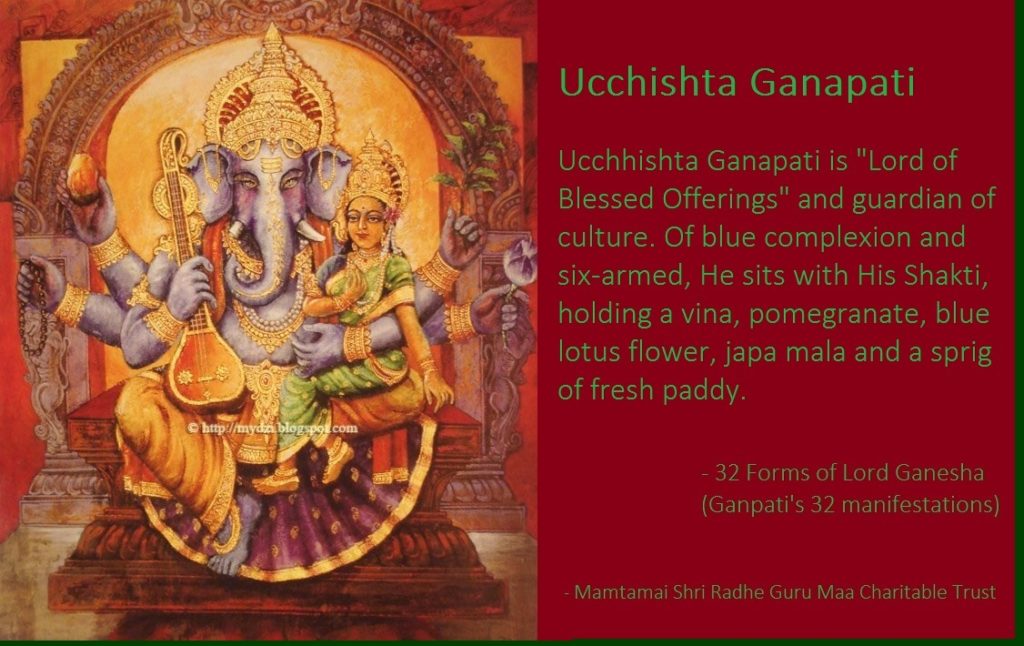 There are three harvesting seasons for pomegranate in India.
1) November-March (Mrig bahar)
2) February-May (Hasta bahar)
3) June – August (Ambe Bahar – flowering happens along with Mango flowering)
In Maharashtra, farmers follow third harvest season. So when this time of the year they celebrate Ganesh Festival, pomegranate is vital part of food and life in all households.महागणपति form prescribes us to eat pomegranate in this season. It is no wonder that Maharashtra celebrates Ganesha with pomegranate.
Why?
All Sanatana Dharma symbols give hints related to three worlds 1) Physical body (आधि-भौतिक) 2) Internal working of body (आधि-दैविक) 3) Mental world (आध्यात्मिक)
It will take time understand meaning of pomegranate on आधि-दैविक and आध्यात्मिक plane but it is easy to understand its importance on आधि-भौतिक plane.
"१ अनार १०० बीमार" – "1 pomegranate for 100 diseases."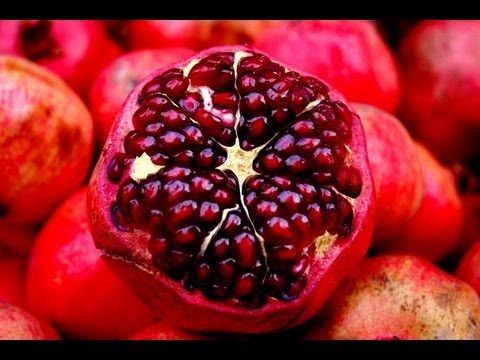 This season is known for epidemics. pomegranate can help you keep Nation of trillion+ body cells healthy.
Google and search benefits of pomegranate.
As a part of our worship, we should study these symbols, decipher meanings and live life as per prescriptions.
Sugarcane is also part of महागणपति. It tropical region, this period is either planting or harvesting time for sugarcane.
Eating jaggery in this season is also important for health.
---
Reference:
---
https://www.hud.ac.uk/news/2014/august/researchonpomegranatedrugtostemalzheimersandparkinsons.php

Dr Olumayokun Olajide's research will now look to produce compound derivatives of punicalagin for a drug that would treat neuro-inflammation

‌THE onset of Alzheimer's disease can be slowed and some of its symptoms curbed by a natural compound that is found in pomegranate. Also, the painful inflammation that accompanies illnesses such as rheumatoid arthritis and Parkinson's disease could be reduced, according to the findings of a two-year project headed by University of Huddersfield scientist Dr Olumayokun Olajide, who specialises in the anti-inflammatory properties of natural products.
Research underway to create pomegranate drug to stem Alzheimer's and Parkinson's.
Modern medicine is re-inventing wheel invented by Ayurveda.
Those who have studied भावप्रकाश निघंटु, knows this very well.
In fact, it is common sense in local culture: "१ अनार १०० बीमार" – "1 pomegranate for 100 diseases."
PS 1: Observe the trend. Modern chemical based pharma is losing ability to cure sickness using fancy chemical compounds. They are now researching on plant based medicines. If you are wise, embrace your local traditions! Or pay high price later by buying nice fancy pomegranate based medicines 😀
PS 2: Your kids are under going schooling which alieanted them far away from local culture. So they will hardly know all these things 🙂. Solution? De-school them daily 🙂. Spend more time with them. Spend more time in mother nature. She loves all of us and gives potent hints