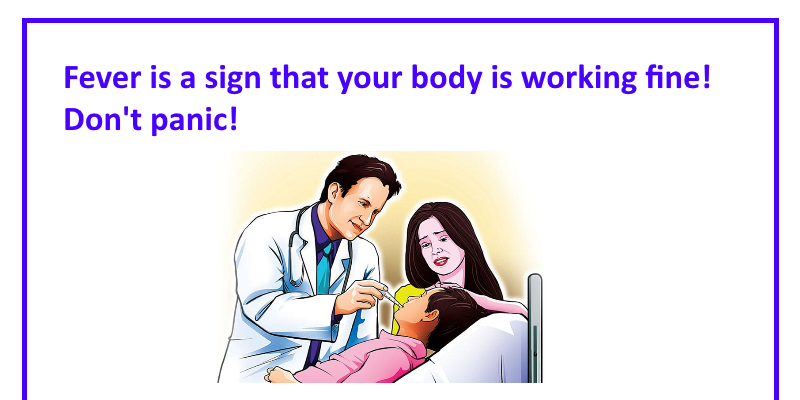 Fever is not foe. Fever is body's friend. Whenever there is a tissue injury, there is a fever. It comes to control the damage and repair injury.
Injury could be from infection but fever = Infection is wrong.
Children – They are in growth mode. Like chaotic building construction site, child's body is always under one or another type of tissue formation. When there is a formation, there is a injury. And we identify it as viral infection. What we need to provide as a parent is : Care, love and strength by right food in right season (unlike our modern food habits! Pizza for children in monsoon!
😉
🙂 )
In this season, due to chaotic climate and our mindless food habits, tissue injury is natural. You name it viral, bacterial or vector borne, but it is same. There is imbalance in body. Cure is in reestablishing balance. Prevent the imbalance and you will be fine!
Think about it!
PS: I am not doctor.