FDI in retail and quality myth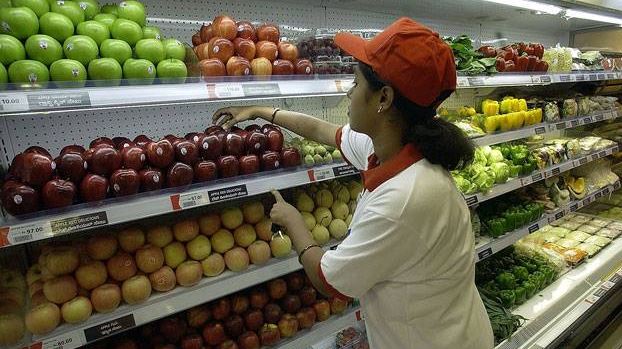 There is a myth propagated that if you buy anything from Wal-mart like super store, you will always save yourself from adulteration that you face at local Bania.
This is not true always. Two examples:
Not All Organic Foods are Created Equal when Walmart ordered it :
The organic milk that Wal-Mart sells under their own "Great Value" brand is a perfect example of how their influence can negatively effect the quality of organic food. This milk is supplied by Aurora Organic Dairy which is a large company that supplies other retailers such as Safeway, Costco, and Target as well. Aurora Organic has been accused on multiple occasions of selling organic milk that is in fact not organic. Horizon Organic is another large distributor of organic milk that also supplies Wal-Mart and has been accused of the same thing.
In 2007, USDA investigators found Aurora Organic to be in violation of 14 organic dairy requirements[1] and threatened to revoke their certification. Legal complaints have also been filed against Horizon Organic. Unfortunately, no further action was taken and both Aurora Organic and Horizon Organic continue to flood the market with low quality "organic" milk. For more information on this issue, visit the Cornucopia Institute's page on Aurora Organic Factory Dairy.
[1] : http://www.ams.usda.gov/AMSv1.0/getfile?dDocName=STELPRDC5063457
More than two-thirds of common brands of extra-virgin olive oil found in California grocery stores aren't what they claim to be, according to a University of California at Davis study. [2]
Instead, the oils were spoiled or made from lower quality olives unfit to be labeled "extra virgin." Worse, some were outright counterfeits, made from soy, hazelnut, and even fish oils mixed with low grade olive-pomace oil.
[2] http://olivecenter.ucdavis.edu/files/report%20041211%20final%20reduced.pdf
"Our laboratory tests found that the top-selling imported brands of "extra virgin" olive oil sold in the United States and purchased at retail locations throughout California often failed the IOC's sensory standards for extra virgin olive oil.
Our testing indicated that the samples failed extra virgin olive oil standards for reasons that include one or more of the
following: (a) oxidation by exposure to elevated temperatures, light, and/or aging; (b) adulteration with cheaper
refined olive oil; and (c) poor quality oil made from damaged and overripe olives, processing flaws, and/or improper
Be ready for International Food Adulteration Gangs (IFAG), they are certainly better than local bania as they sell in glossy wrapper :).