Month चैत्र / Chaitra is at our doorsteps. Time of the year when mother nature is in her full bloom mood! The highest possible signs of productivity.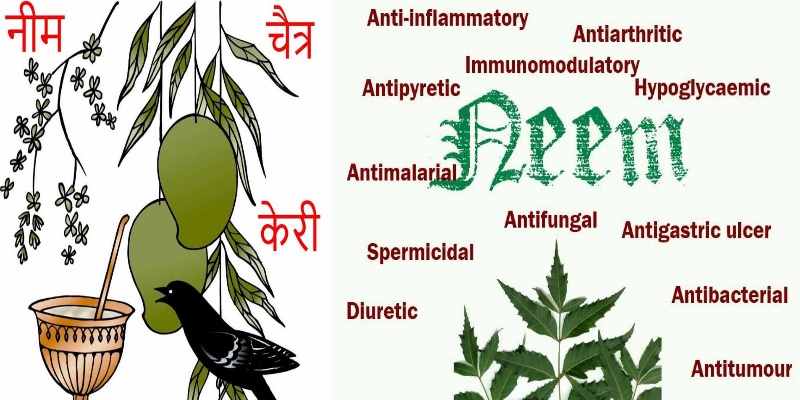 For larger part of the Bharat, it is new year! New beginning!
Each moment is auspicious.
चैत्रामसि जगद्ब्रह्म ससर्जु प्रथमेहानि I
शुक्ल पक्ष समग्रन्थु तदा सूर्योदये सथि II
प्रवर्थया मास तथा कालस्य गणनामपि I
ग्रहान्नागा नृत्हून्मा सास्वथ्सरा न्वथ्सराधिपान् II
Neem tree is called ग्रामीण औषधालय. It is solution for all possible summer issues.
निम्ब शीतों लघुग्राही कतुर कोअग्नी वातनुत।
अध्यः श्रमतुटकास ज्वरारुचिक्रिमी प्रणतु ॥
अर्थात नीम शीतल, हल्का, ग्राही पाक में चरपरा, हृदय को प्रिय, अग्नि, वाट, परिश्रम, तृषा, अरुचि, क्रीमी, व्रण, कफ, वामन, कोढ़ और विभिन्न प्रमेह को नष्ट करता है।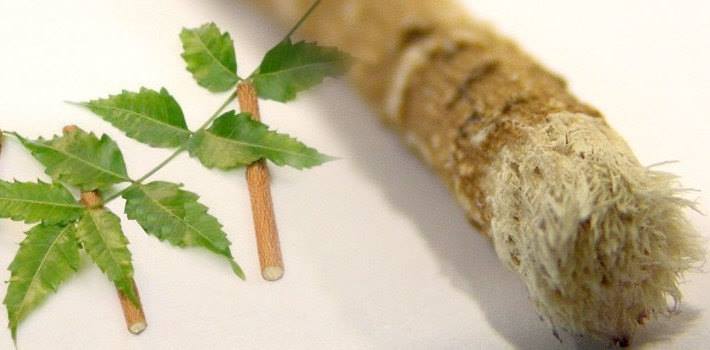 Chaitra Navratri Time Window (21st March to 29 March 2015) : This is the only time of the year when one should drink neem juice. During this time of the year, neem gets new leaves. Like other Navratri that falls in later part of the year, this too is healthy navratri. Time to strengthen body for next 6 months.
From Chaitra to until full bloom monsoon, do datun (twigs) using neem twigs.महर्षि वाग्भट के अष्टांगहृदयम में दातून के बारे में बताया गया है। वे कहते हैं कि दातुन कीजिये | दातुन कैसा ? तो जो स्वाद में कसाय हो। कसाय मतलब कड़वा और नीम का दातुन कड़वा ही होता है और इसीलिए उन्होंने नीम के दातुन की बड़ाई (प्रसंशा) की है | In this season, we need bitter rasa, as much as possible. I have discussed many benefits of datun in the past (links in comments of this post)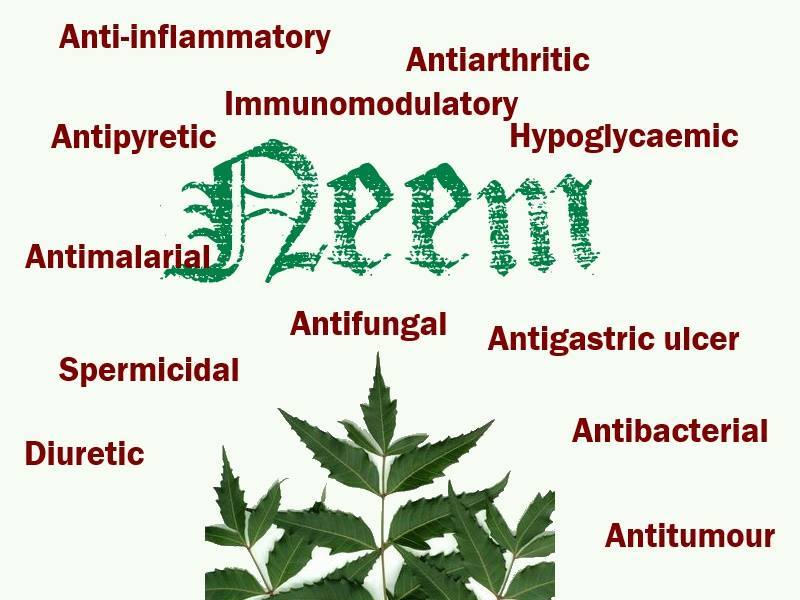 Those are wise, who can keep religious boundaries aside and embrace changes in their local environment. Irrespective of your religion inclination, witness seasonal changes, celebrate natural diversity blessed to your land of origin i.e. भारत and use local customs for healthy living!
Wish you great चैत्र month of विक्रम संवत २०७२ (2015)!! Be prepared to welcome new changes in the environment! 7 days to go!