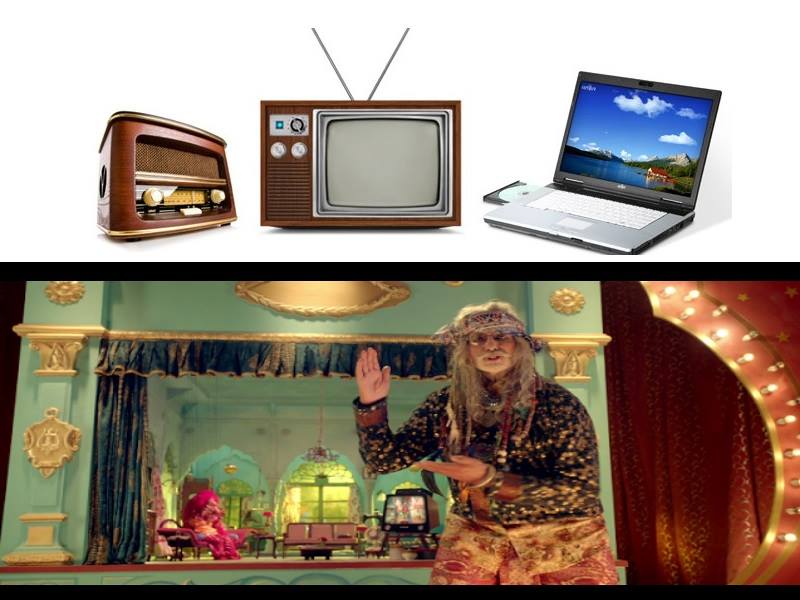 There is recent ad by TATA sky where Mr. Bacchan is doing some nautanki. Funny, isn't it?
I see two hidden messages behind the ad.
1) It is this medium (and entertainment industry at large) who is controlling us like puppets.
2) Puppets are reflection of the creators. All puppets look same except when they are dressed differently. Similarly, TV, mass entertainment, passive entertainment kills our uniqeness as an individual and slowly injects popular planned generalized views about life. (Check the video. All puppets look same as Puppeteer Bacchan)
🙂 Do we really want this to happen with our precious unique life? What about our children? Future of the world? Do we want them to live like puppets of establishment?
Think about it.
Btw, The Internet commands our attention with far greater insistence than our television or radio or morning newspaper ever did. Do not surrender! Go, meet two new social contacts in real world before making 10 new friends here! 
(y) 
🙂
Do frequent self-check: Am I one of those puppet in TATA sky ad? If yes, it is time to switch off 
🙂