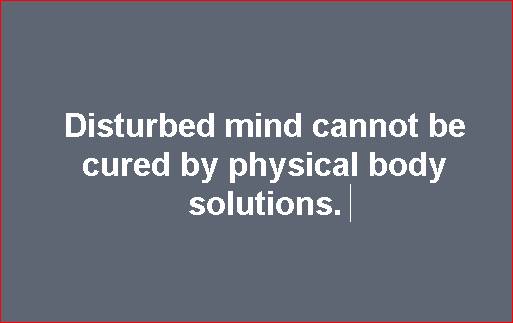 If medicines don't show effect, physical body is not the culprit. Suffering has more deeper roots. Disturbed social relations? Discontent with life? Dissatisfaction? Mood disorder?
Good doctor should also be a good social detective too. For successful recovery, to do root-canal of disease, he/she must learn to cure social/mental issues of his/her patients.
Disturbed mind cannot be cured by physical body solutions. Pain-killer pills will temporary kill the pain however due to disturbed mind, body's indigestion will continue and all series of life-style diseases.