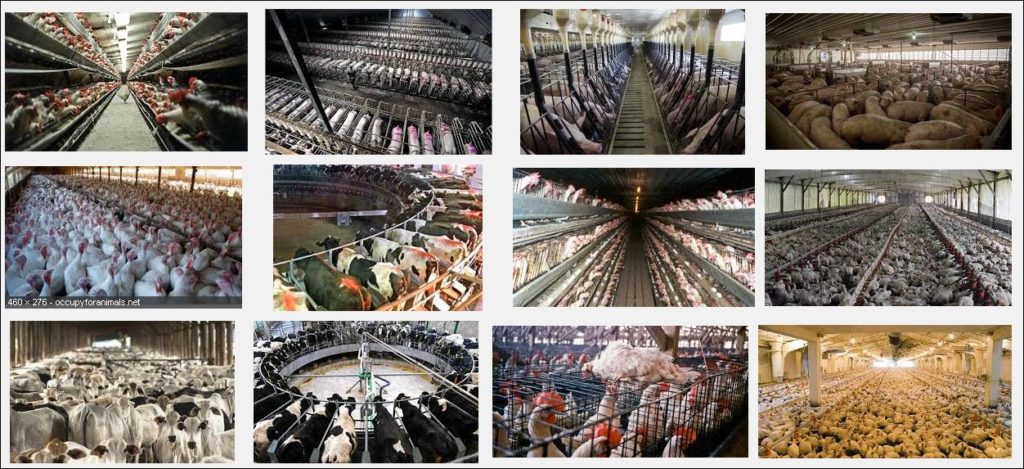 मूलाधार चक्र (seat of गणपति/हनुमान/कुण्डलिनी) is severely corrupt for most of us. And that is primary reason for so many life style sicknesses we have around.
Days are not far when modern medical science will start worshiping GUT like they used to worship and glorify brain. 🙂 After all, GUT deserves its long overdue importance as central place to maintain chemical life of the body.
Your brain health depends upon what you eat. If you are eating meat in chaotic times when animals are raised in factory farms, you are prone to deadly brain conditions. Because it is via GUT, any brain conditions take shape.
The study[See reference section] reveals how the proteins – called prions – spread from the gut to the brain after a person or animal has eaten contaminated meat.
This is one reason why society relying on factory farm based meat, will produce more zombies and psychopath.
---
Reference
---
Brain infection starts in gut, study finds
http://www.ed.ac.uk/news/2015/prions-040815
The study reveals how the proteins – called prions – spread from the gut to the brain after a person or animal has eaten contaminated meat.

Prions

Prions are infectious proteins with abnormal shapes that can be passed between people and animals by eating contaminated meat.

Until now, it was not known how prions spread from the gut to the brain after consuming infected meat.

Infection

Researchers at University of Edinburgh's Roslin Institute studied the course of prion infection in mice.

They found that prions must first build up in specialised structures in the lining of the small intestine before they are able to spread throughout the body to the brain.

Hijack

The structures – called Peyer's patches – are part of the body's immune system and form the first line of defence against contaminated food.

The study suggests prions hijack Peyer's patches to cause infection.
The gut-associated lymphoid tissues in the small intestine, not the large intestine, play a major role in oral prion disease pathogenesis
Kathryn J. Elseb and
http://jvi.asm.org/content/early/2015/07/03/JVI.01544-15.abstract
ABSTRACT
Prion diseases are infectious neurodegenerative disorders characterised by accumulations of abnormally folded cellular prion protein in affected tissues. Many natural prion diseases are acquired orally and following exposure the early replication of some prion isolates upon follicular dendritic cells (FDC) within gut-associated lymphoid tissues (GALT) is important for the efficient spread of disease to the brain (neuroinvasion). Prion detection within large intestinal GALT biopsies has been used to estimate human and animal disease prevalence. However, the relative contributions of the small and large intestinal GALT to oral prion pathogenesis were unknown. To address this issue we created mice that specifically lacked FDC-containing GALT only in the small intestine. Our data show that oral prion disease susceptibility was dramatically reduced in mice lacking small intestinal GALT. Although these mice had FDC-containing GALT throughout their large intestines, these tissues were not early sites of prion accumulation or neuroinvasion. We also determined whether pathology specifically within the large intestine might influence prion pathogenesis. Congruent infection with the nematode parasite Trichuris muris in the large intestine around the time of oral prion exposure did not affect disease pathogenesis. Together, these data demonstrate that the small intestinal GALT are the major early sites of prion accumulation and neuroinvasion after oral exposure. This has important implications for our understanding of the factors that influence the risk to infection and the pre-clinical diagnosis of disease.