PS: Young married couple: If you see any of Vata symptom in each other, treat it before you plan for progeny. This is to unnecessary avoid Vata as birth Prakruti.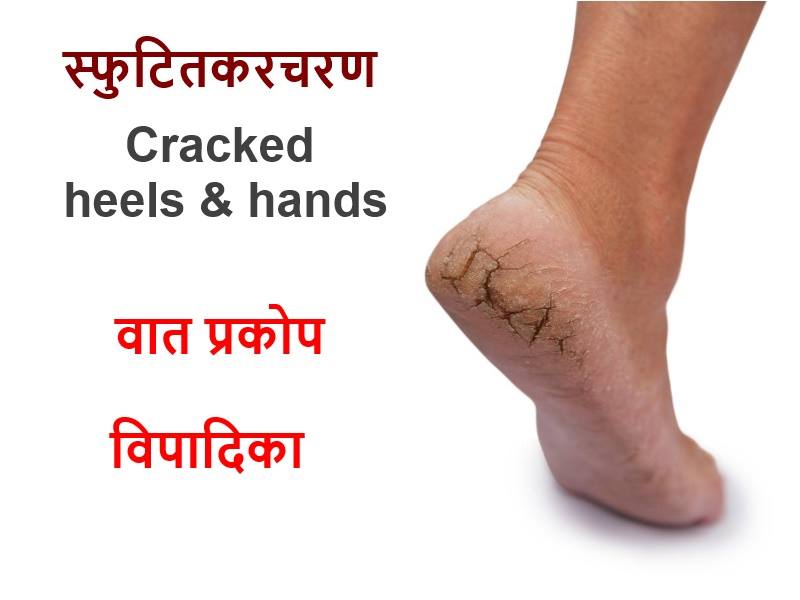 Cracked heels (Benign Vipadika) is a symptom of Vata Prakop. Vipadika is a common disorder of skin which affects the people irrespective of age and sex. It is not limited to any particular class in the society. Its signs and symptoms according to charaka are pani pada sphutana and teevra vedana.
This used to be middle age symptom indicating gradual increase of Vata with aging. But now a days, I see college going youth suffering from this – Clear indication of untimely and early onset of aggravated Vata.
When it becomes prolonged or spread in entire body, we call it कुष्ठ / Leprosy.
Solution:
1) Apply warm sesame oil or ghee cooked with turmeric and hareettaki.
2) Soak the feet in warm salt water daily for 5-10 mins
3) Apply mixture of castor oil and turmeric on cracks
4) Apply mixture of castor oil and turmeric + Triphala on cracks