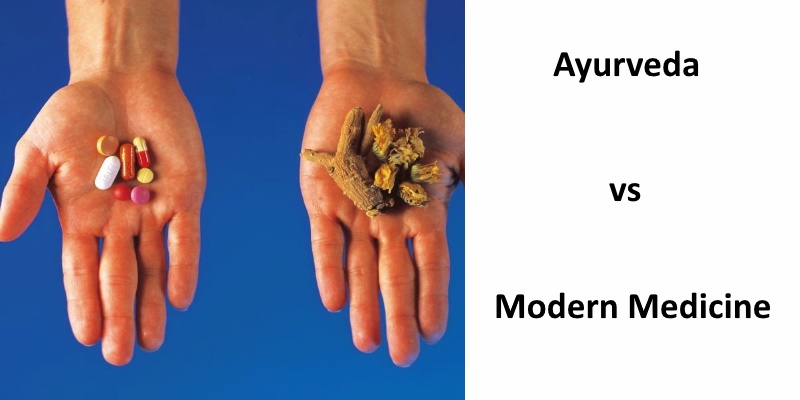 Which branch of Health science is Nature friendly and Human friendly?
1) Ayurveda :
Foundation principles of this branch prescribes prevention by in-depth elaboration of life style for place, terrain, age and season.
In case if you still get the sickness after following preventive steps, you don't suppress the symptoms but boost body for self-healing. There is no intervention in hiding symptoms.
And for self-healing, take help from Mother Nature. Plants, Animals and minerals. Only when needed. There is not consumerism. There is no supplement-mania.
Absolutely ZERO pollution and environmental hazard.
2) Modern Medicine
Prevention is hardly communicated. And when communicated, hardly there is changes suggested by terrain, age and season.
Individual's Prakriti is not considered. Random trials on all – that is the base of the proof. With plenty of side-effects.
Suppressing symptoms is a major selling point. Patients are treated as consumers and selling medicine is a profit so business interests have higher priority in research.
Medicine production = Environmental hazards
Medicine waste = Environmental hazards
Yes, there are some merits in emergency care. But I don't consider them as sole reasons for saving lives. And they can be integrated with Ayurveda if needed.
Death is trans-technique event. So if someone claims that modern technology-led medical science saves life, it is delusion.