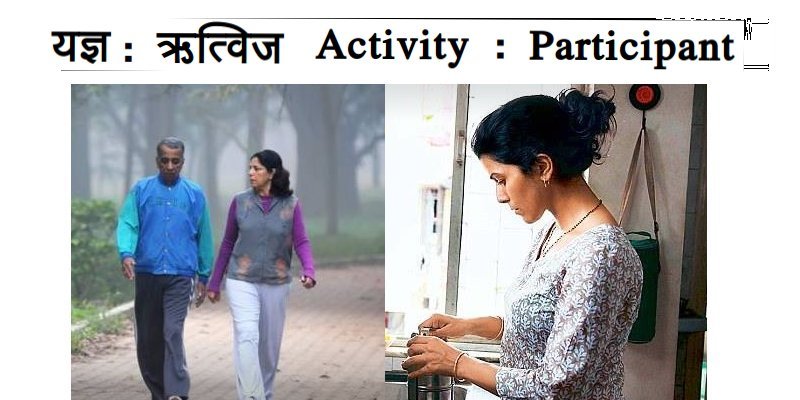 Ideally, exercise demand seclusion, you be with yourself so that you can be with your billion plus body cells who demand your focus for their nourishment (focused, like you do prayer). Cooking demand social contribution, all family members participating.
In reality, we seek company for exercise and force wife/mother/sister/self to cook in seclusion.
Re-arrange priorities if you can. It is fun (not just fun actually. It is great way to use life's precious moments for enriching life) cooking together and exercise alone. 
🙂
Side note: यज्ञ is the key word behind all human activities. In exercise, billion plus body cells participate in यज्ञ. It is micro-level यज्ञ. Cooking is macro-level यज्ञ where we participate.
यजमान